Cabinet Door Pivot Hinges For Glass
Glass Door Pivot Hinges
PRICE IS PER PAIR OF HINGES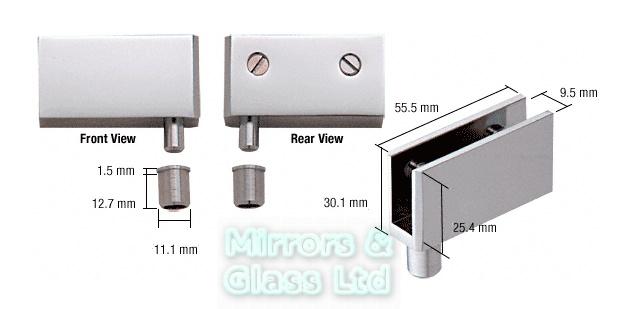 Sales price without tax
£32.00
Description
1-Pair of chrome pivot hinges for 6mm glass or mirror cabinet doors, requires no holes in glass just simply tighten screws on clamp for fast fit.
Minimum clearance required top 8mm bottom 8mm.
INSTALLER determines the desired Width deductions (recommended 2mm on hinge side, 2mm between Doors/unit is ideal so 4mm deducted from total width from single door, double doors would be 6mm deducted from total width)
Mounting/Pivot Pin 10mm from edge of Hinge to centre of Pin
MAX width 508mm.
MAX weight 12.7kg.
Units in box: 2