Made To Measure Mirrors
Shaped Mirrors
Bevelled Mirrors
Tinted Mirrors
Heated Demister Pads
Shaver Socket Cut/Outs
Single or Double Plug Socket Cut/Outs


Mainland UK Delivery
Secure Payments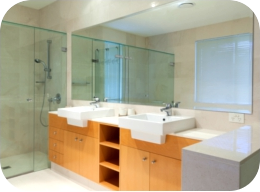 Require an angled Mirror corner, for sloping ceiling? The price is the same as a square/rectangle.
Attach a drawing with your order. Example drawing here :

Please click below to order your made to measure mirror
Made to Measure Mirrors-Cut to Size Mirrors
The Mirrors and Glass team boast on average processing 6 tons of 4mm and 6mm mirror 7 days a week,with either smooth polished or bevelled edges no matter what shape rectangular, circular, oval, arch top etc and of course our safety corners delivered to businesses and homes around the mainland UK with our own in house packaging department with strict quality control for small to medium sized mirrors,large or bulk quantity mirrors delivered by our own distribution team 7 days a week.
Made to Measure Mirrors can also be collected Mon-Fri 9-5.
Please click below to order your made to measure mirror
Made to Measure Mirrors-Cut to Size Mirrors